Downton Abbey's Michelle Dockery Talks Lady Mary's Style and Working Out in Harper's Bazaar
By Lindsey Schickner
08/14/12 at 11:00 AM
Photo: Benjamin A. Huseby for Harper's Bazaar

Downton darling Michelle Dockery is ravishing in Harper's Bazaar's September issue, modeling a series of Ralph Lauren Collection, Tom Ford, Alberta Ferretti, J. Mendel, and Etro designs.

The elegant English actress, who appears in the iconic magazine's September issue along with a nude Miranda Kerr and cover girl Gwen Stefani, talks about her role on the hit period drama, her style, and more.
"I think some period drama can be quite alienating, but Downton isn't," Dockery says. "This is going to sound quite, um, pretentious, but someone said that it's like a soap written by a poet."
On her character, Lady Mary, Dockery says, "She'd be in charge, her own boss. She'd have married very well and maybe had kids, but I don't think she'd be particularly maternal." She laughs. "She'd definitely have help." As for modern Mary's style: "Armani. Simple, clean."
Photo: Benjamin A. Huseby for Harper's Bazaar

A fan of actress Charlotte Gainsbourg's boyish aesthetic, Dockery says, "Very French, understated. That's the kind of style I go for."
Dockery goes to a gym in London, however, on location it's much harder to work out. "Once you're in costume, you can't really exercise in a corset," says Dockery.
For more from Downton's Dockery, go to HarpersBazaar.com and check out the magazine when it hits newsstands August 21.
See behind-the-scenes footage from Dockery's Bazaar interview in the video below and then click through our gallery of all the 2012 September covers!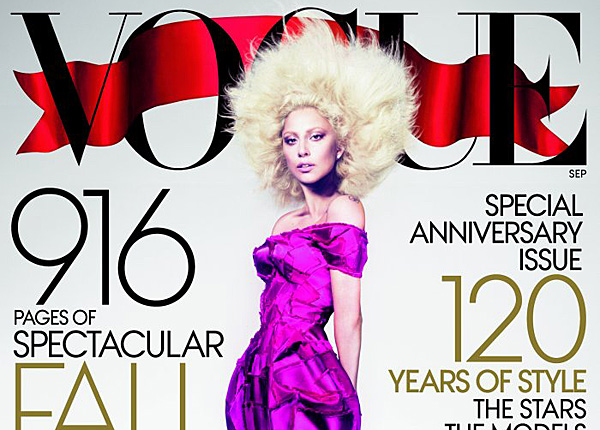 What do you think of Michelle Dockery's stunning Harper's Bazaar shoot? Let us know in the comments section below!
YOU MAY ALSO LIKE:
---