30 of the Best Red Carpet Looks by Nicholas Ghesquière for Balenciaga
By Sonia Evers
11/05/12 at 06:00 PM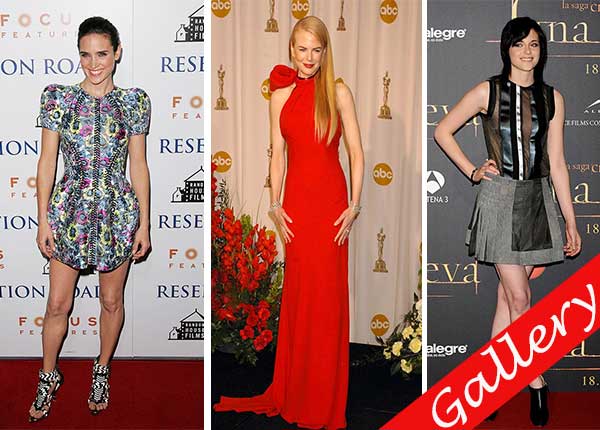 It was announced this morning that Nicholas Ghesquière will be leaving Balenciaga, where he's reigned as creative director for the past 14 years.
Throughout his time at Balenciaga, Ghesquère has turned Spanish-turned-French label into a household name with a cultish following and impressive lineup of celebrity devotees including Nicole Kidman, Kristen Stewart, Jennifer Connelly, Cate Blanchett, and Chloë Sevigny.
It's only a matter of time before rumors begin circulating as to where Ghesquière will go and who will take his place, so before we find ourselves caught up in all the gossip (let's hope this doesn't turn out to be a Dior situation all over again) we thought we'd take a moment to look back at 30 of our favorite red carpet looks by the designer.
YOU MAY ALSO LIKE:
---