25 Photos of Michelle Obama's Sculpted & Toned (and Jacked!) Arms
By Sonia Evers
10/23/12 at 09:30 AM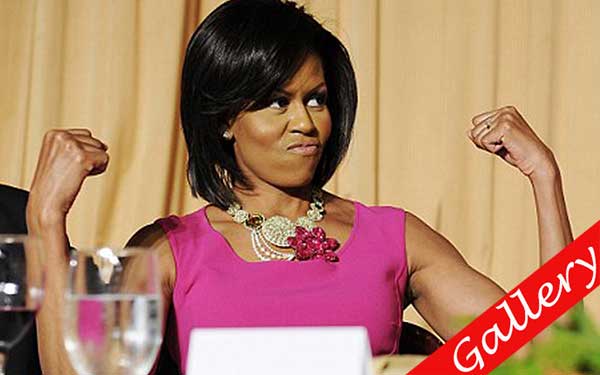 Michelle Obama's arms are about as viral as Angelina Jolie's right leg — they're everywhere.
Indeed, her arms have sparked the revolution of sleeveless dresses that we've now seen come down the runway at fashion weeks for the past four years.
And while we can all sit and roll our eyes at how perfectly taut and toned the First Lady's arms are, she'll be the first one to prove that she works hard for them (she exercises for an hour and a half every day!).
In case you needed an extra bit of motivation to do push ups this evening, here are 25 photos of Mobama's sculpted arms.
YOU MAY ALSO LIKE:
---