From Refinery29 to Style.com to The Man Repeller, 12 of the Top Websites Worth, Ranked.
By Sonia Evers
08/15/12 at 11:38 AM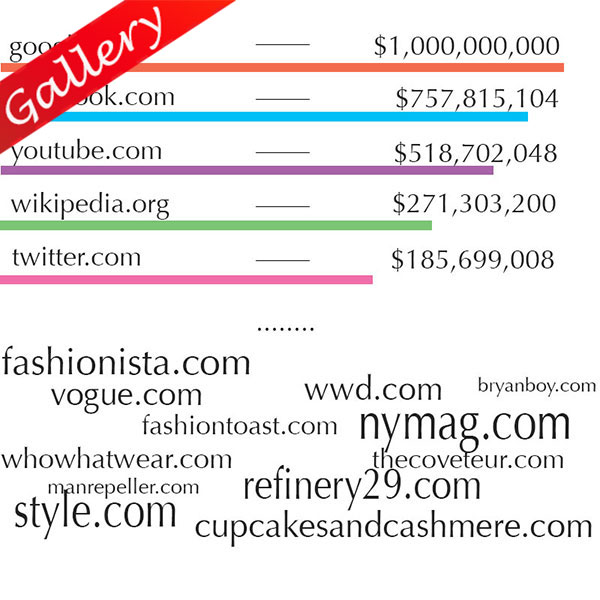 When you're living and breathing fashion on a 24-hour basis, stories like Bryan Boy joining the cast of America's Next Top Model, The Cut's website re-design, and Fashiontoast's feature on The Coveteur seem like the most important things, like, ever.
But in the greater scheme of things, how "big" are those sites we rely on so greatly? Sure, we'd be lost without Style.com's collection reviews during Fashion Week, and how would we ever know that Blake Lively was wearing Chanel last night if it weren't for WhoWhatWear's "What Was She Wearing" updates, but really...in comparison to other online sites, where does fashion actually stand?
From blogs like Cupcakes and Cashmere to sites like Refinery29, we've pulled and ranked the worth of 12 of the biggest dot coms in fashion to see how they measure up to the Googles, YouTubes, and Facebooks of the online world.
*Editors Note: all numbers pulled from webstats.com

YOU MAY ALSO LIKE:
---