18 Kardashian Collections: The Complete List
By Lindsey Schickner
12/05/12 at 04:30 PM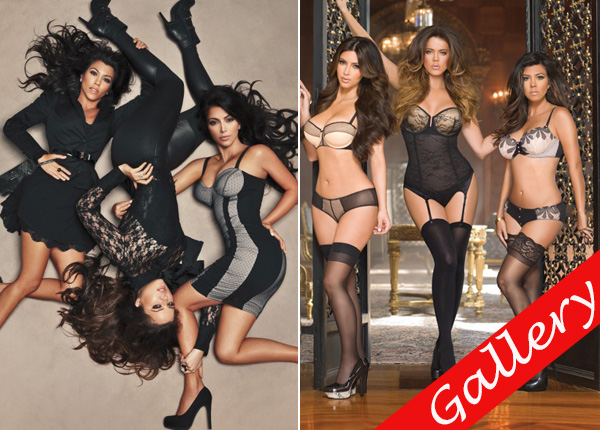 They've conquered the reality world and made their mark on every facet of the fashion and beauty industries; keeping up with the Kardashians is a near impossible task.
Starting in 2010 with the heightening popularity of their hit TV show, the sister's began a power play of design domination, collaborating on everything from intimates and denim to nail polishes and tanning products.
Kim has her own five signature fragrances, and Khloe and Lamar launched two unisex scents, but the rest of the apparel, accessories and beauty items are a joint effort between the three sisters, with Kris, Kendall and Kylie making and appearance for the family's joint OPI nail polish line.
With constant controversy in the news about the different Kardashian collabs, click through our comprehensive list of all the lines to help you really keep up with the K's.
YOU MAY ALSO LIKE:
---