All of Heidi Klum's Crazy Halloween Costumes Over the Years
By Lindsey Schickner
10/25/12 at 05:30 PM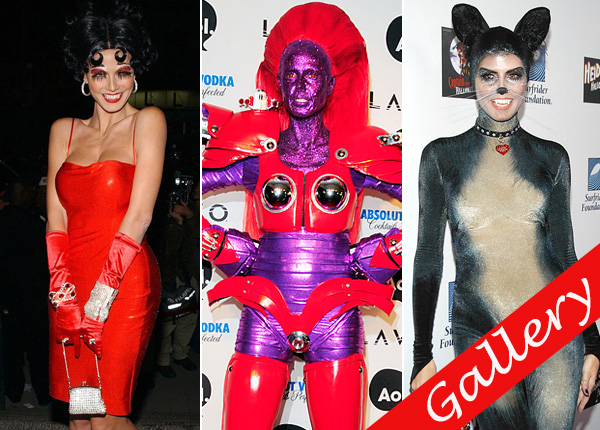 Heidi Klum's annual Halloween bash has become a rite of passage for entertainment and fashion insiders over the past decade.
The New York City star-studded soiree always promises A-list celeb appearances and plenty of over-the-top Halloween getups, with Heidi Klum known for getting the most elaborate with her costume creations.
From Betty Boop in 2002 to Eve's Apple in the Garden of Eden in 2006 and her ape apparel last year, Klum just announced this year's costume: Cleopatra.
Click through all of the supermodel's crazy Halloween looks in the gallery above.
YOU MAY ALSO LIKE:
---