Gossip Girl's Final Season Behind-the-Scenes Styles
By Lindsey Schickner
10/08/12 at 05:00 PM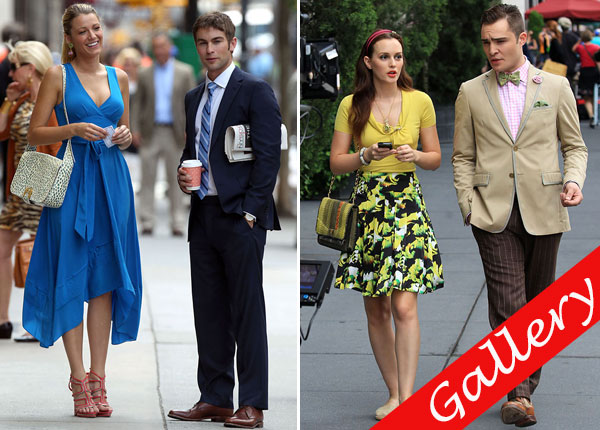 With tonight marking the premiere of Gossip Girl's sixth and final season, we gear up to savor the drool-worthy style and guilty-pleasure-plot with some sneak peeks of this season's fashion.
Filmed all over New york City, heavy on the sceney-socialite hot spots, we've been able to catch the stiletto-clad cast strolling through the city in their signature chic attire.
From Serena's Louboutins and long legs to Blair's headbands and playful prints, with the boys looking just as divinely dapper, we're expecting a season of lust-worthy luxe and preppy polish.
Click through to get a glimpse of the fashion-to-come and tune in tonight at 8!
xoxo Gossip Girl
YOU MAY ALSO LIKE:
---