6 Tech Friendly Etsy Shops to Dress Up Your iPhone
By Sonia Evers
08/06/12 at 05:00 PM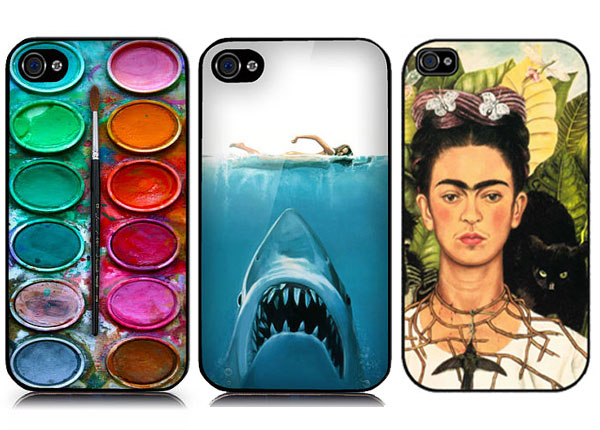 Forget handbags and stilettos, the iPhone has become the world's most popular and most important accessory. If it weren't for Instagram, how could The Man Repeller share all of her latest arm parties!?
Bloggers and techies aside, designers like Rebecca Minkoff, Marc Jacobs, and even Balenciaga are jumping on the trend, designing iPhone cases so that you're promoting their label every time you whip out your phone to text or tweet.
But just like any trend of the moment, designer iPhone cases are as frequent on the street as Starbucks, and the last thing you want to do is mix up your Tory Burch styled iPhone with someone else's while you're adding sugar to your grande mochachino.
Since we're always on the hunt for something awesome and different, we decided to shop beyond our favorite frequents like Shopbop and Net-a-Porter to check out what the massive marketplace, Etsy, had in some of its one-of-a-kind stores.
From food-centric cases to personalized monogram covers, here are six of the coolest Etsy shops to dress up your iPhone.
YOU MAY ALSO LIKE:
---